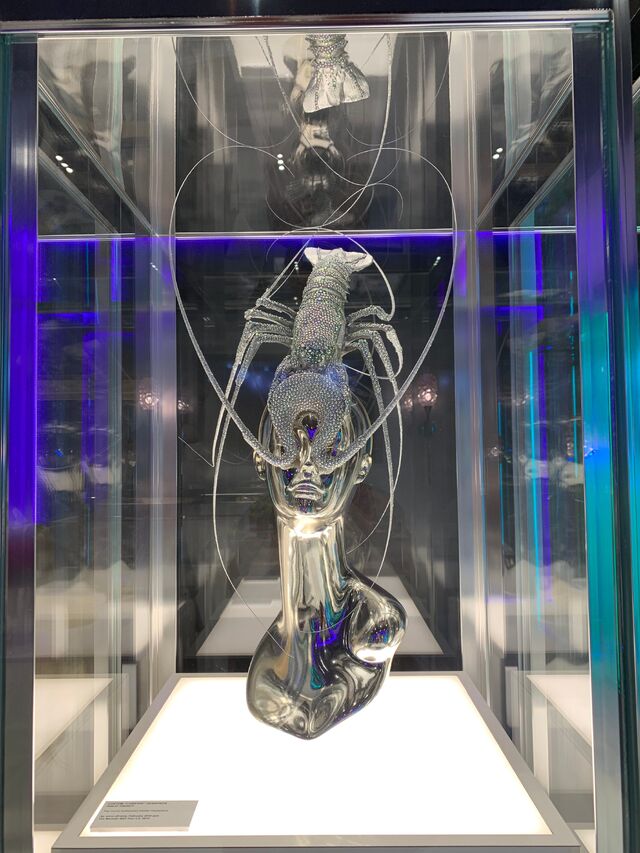 I've been thinking about fashion and style (and what the difference is) quite a bit lately. Fashion is a funny business. The blogosphere is absolutely awash with fashion week posts at the moment, which I think is prompting my musings on the world of fashion.
Lots of bloggers openly admit that their coverage of the shows is the least popular content with their readers. I started wondering about why that is. Not being in a position to really cover the shows myself (unless I want to post the same pictures from Style.com you can see pretty much anywhere), this doesn't really affect me as a blogger, but as a blog reader…yeah, I quite often click through the show posts. I enjoy seeing people's street style they shot during whichever fashion week they attended, and I'm always interested in reading their thoughts on various collections, but I do get bored of the picture heavy, word-free posts of shows I've seen on five different blogs already.
I've also been reading a few posts of bloggers who seem to be getting a little disillusioned with the whole Fashion Week thing. At London Fashion Week, word is there were more bloggers than ever after show invites, which meant they were a lot less to go around. Bloggers found themselves without invites to shows they've attended several seasons running. A lot of people didn't get the exhibition passes either, and again, it was often people who have had no trouble getting it before. Bloggers do seem to the poor relation at the moment, at least at London Fashion Week, anyway.
To get a long ramble to the point, all this got me thinking about what Fashion Week is for. I often don't want to bother looking at all the coverage of the shows, as so much of it is stuff I can't really translate into my own wardrobe. It's often the same with some of the street style too. There are so many shots of people who look undeniably amazing, but you know there is no way they dress like that day to day.
I think it's about the line of where fashion and style are the same thing and where fashion becomes art. Some looks are 'art'. Like a couture line, it's not meant to be worn by your average person. No matter how much money you have to fling at your wardrobe, nobody wears a lobster hat, or a giant hot pink wig, or an outfit apparently made of gold foil to nip out for a pint of milk or on the school run or in the office. But that's fine. Those outfits aren't for that. They're supposed to be a creative expression. Fashion is art sometimes.
But for most of us, fashion is clothes. Style is clothes. It's getting dressed in the morning in something that (we hope) expresses something about us, but equally we look good in for whatever situation we're in. For me, my interest in fashion is a hobby. I enjoy the process of putting outfits together. It's like playing dress-up. I enjoy the crazy outfits; but mostly, I want to see people in outfits that give me ideas for what to do with my own wardrobe. I want to know what other people wear to work, or on dates or to go to Tesco.
What does everyone else think? Is fashion both art and just clothes? Do you wear a lobster hat to Asda?