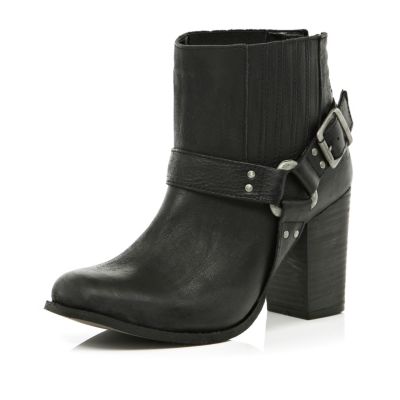 I am very nearly out of room for more shoes (nearly)...ok, I definitely don't need more shoes, but I LIKE shoes, damn it. Shoes are the best. It seems, no matter how many pairs I have, there's always something missing.
Currently on my 'but I neeeeeed these' list are a pair of black ankle boots, and some nice, knee-high boots. I have some beautiful knee-high boots, but they're getting a bit bashed, and were never wildly comfortable, being cheapo from New Look. This time, I'm looking for something comfy and hard-wearing.
For the ankle boots, I want something simple, and these pretties from
River Island
look pretty good to me. Shame there's no way I can spend £70 on one pair of shoes...